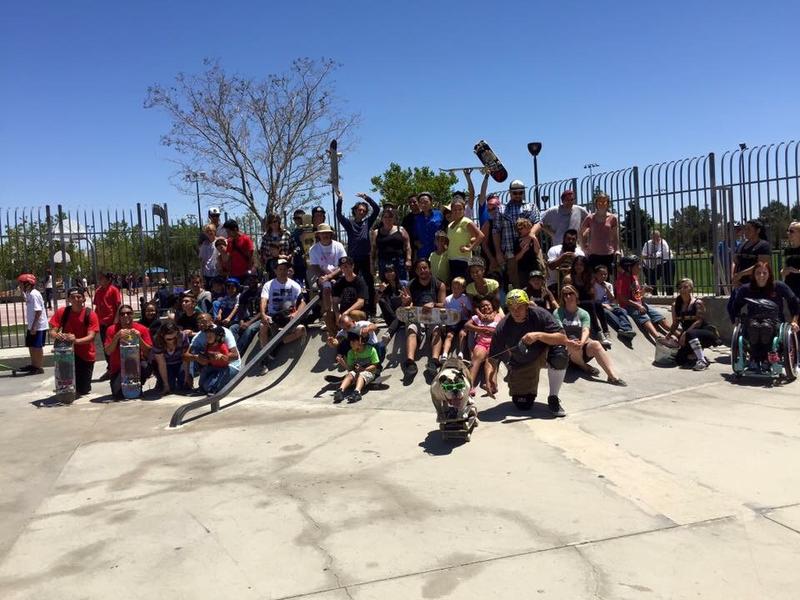 Last week, I highlighted A.Skate Foundation and Grant Fieldgrove's campaign to bring A.Skate to Bakersfield, CA to provide a no-cost skateboarding clinic for autistic kids! With four days left on that campaign, they have raised over $3000 by selling 181 A.Skate T-shirts at $20 apiece and are hoping to finish out the campaign with 250 T-shirts sold. Congratulations on the good work so far!
This week, I wanted to share that the Shriner's Children's Hospital in Los Angeles has broken ground on a new facility with Shriners and children on-hand for the ceremony. The new $77million state-of-the-art hospital will replace the current hospital, which requires much retro-fitting. The new design will also include play areas for the children being served by the hospital. And as always,
No child will be turned away because they can't pay!
Finally, I'd like to finish off by showcasing something fun for everyone.
A man is walking through the recreation ground of his local park when he notices a huge fight in full fury on the football pitch he is passing.
"What′s going on?" he asks a spectator watching from the side–lines.
The other replies "It′s a match between the Masons and the Knights of Columbus."
"What′s the score?" asks the first man.
"I don't know, it′s a secret."
The Three Great LightBulb Jokes of Freemasonry
Q: How many Masons does it take to unscrew a light bulb?
A: It's a secret!
Q: How many Masons does it take to screw in a light bulb?
A: Three. One to screw it in, one to read the minutes of the previous light bulb replacement, and one to sit on the sidelines and complain that this wasn't the way they USED to screw in light bulbs.
Q.  How many Masons does it take to change a light bulb?
A.  After much research this tricky question can now be answered. It takes 20, as follows:
2 to complain that the light doesn't work.
1 to pass the problem to either another committee, the Temple Board or the Master of the Lodge.
3 to do a study on light in the Lodge.
2 to check out the types of lights the Knights of Columbus use.
3 to argue about it.
5 to plan a fund-raising dinner to raise money for the bulb.
2 to complain that "that′s not the way we did it before."
1 to borrow a ladder, donate the bulb and install it.
1 to order the brass memorial plate and have it inscribed.
For these jokes and more visit here.
May you all have a wonderful weekend filled with Good, Fun, and Good Fun!
S&F, J